So I've been trying to work on the sweater Im making for Grandmommie, but it's hard when Riley wants to eat the yarn. I had a hard time getting started because of the border. I originally read the pattern wrong, so I thought that I was messing up. In reality, I wasn't. Once I figured it out, I did mess up a time or two, so it took me longer to get started than I'd hoped. At this point, I have about 10 more inches of stockinette stitch before I bind off for the arm holes. Here are the pictures I took yesterday.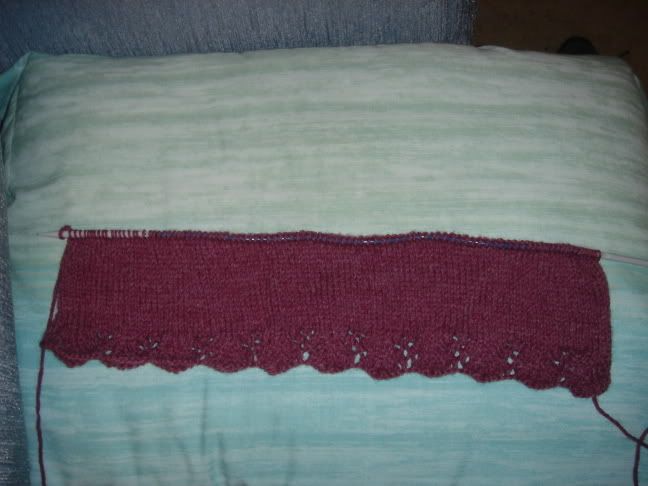 This next picture is a close up of the edging.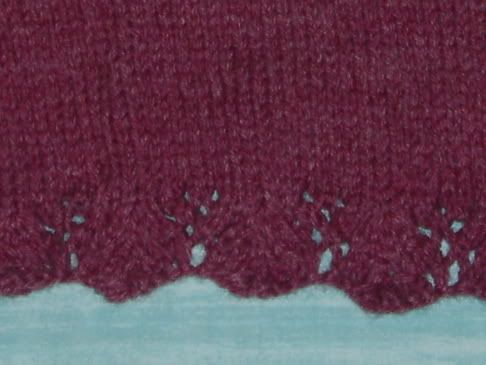 The edging wasn't hard once I figured out how to be consistent with it. It was easy to memorize, which was good. I'm not sure how well the color shows up. It's a deep rose pink. I think she's really going to like it. Hopefully I can finish it before Christmas, but we'll see. My mom's been volunteered to help with the sewing up, since she's good at that sort of thing. I'll take pictures of the Virginia Tech scarf soon.