I just finished up with the 3rd ball of Grandmommie's sweater. It's still a big pink blob. I'm getting close to arm hole shaping, but I'm not there yet. I tried to take a pic with the tape measure on the sweater, but that wasn't exactly possible. My tape measure looks like a sheep, and Riley tries to eat it when he gets the chance. So I have the pencil again as a gauge of how big it is. Riley also refused to move when I was taking pics, so he modeled again.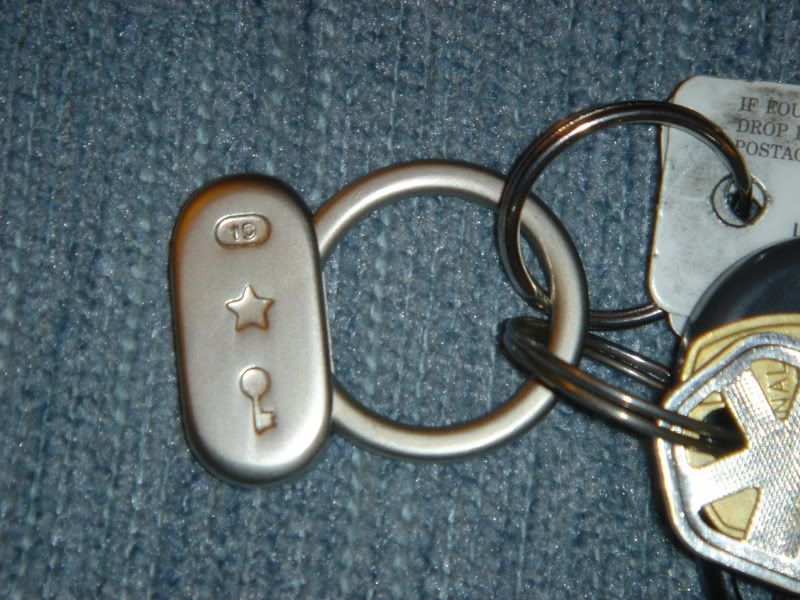 Today I officially made my 10% goal at Weight Watchers I got a lovely keychain that's a lot better than what I was using, so I switched everything over. I'm really proud of myself. Yay me!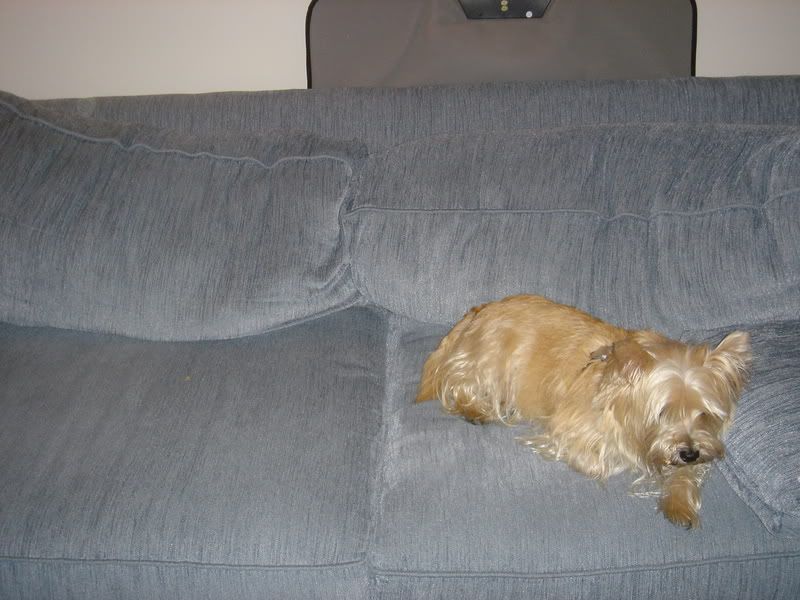 And last but not least, I'm getting new couches tomorrow. Tonight is the last night I'll have to deal with these saggy back cushions that take up half the couch. Tomorrow I'll have a fancy *matching* couch and loveseat, complete with attached back cushions. I can't wait!