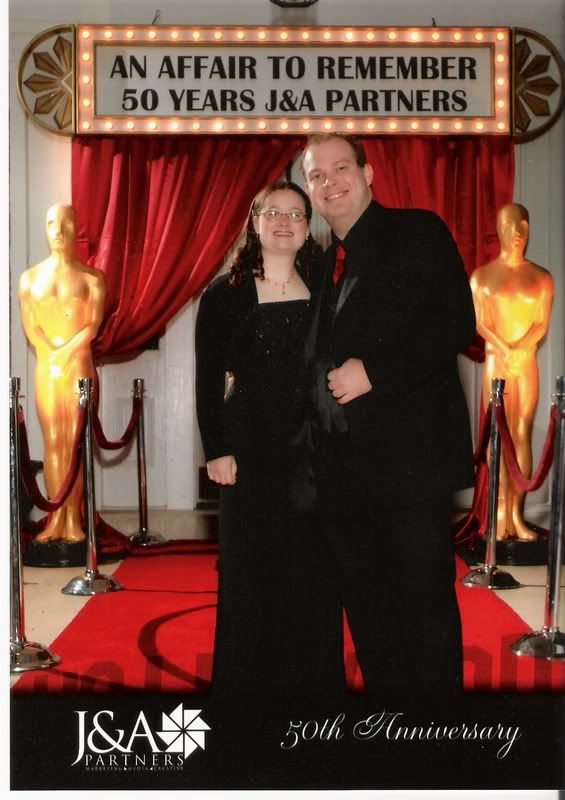 I've been pretty busy lately (don't I always start with this?), but I've managed to find time to go to the flea market, knit, go to a Vandy football game, and go to Scott's office's 50th anniversary party. Here's my favorite picture of the night.
And no, I'm not that tall. We were conveniently placed where I could stand on a step. =) This doesn't have the best resolution, so if you want you can check it out
HERE
. For some reason it comes out better on photobucket.
In other news, I've lost 16.6 pounds. Whee!