So before I get to the New Year's stuff, I wanted to update about the end of 2006.
On Thursday (Dec. 28) we went spent a little bit of time running around Omaha. We stopped first at
Personal Threads
. They were having a sale, which is always good. I ended up buying two skeins of Trekking XXL (colors 109, which is a purple variation and 110, which is mainly orange but has lots of other colors in it too). I love the way the yarn looks...hopefully it'll make some nice socks!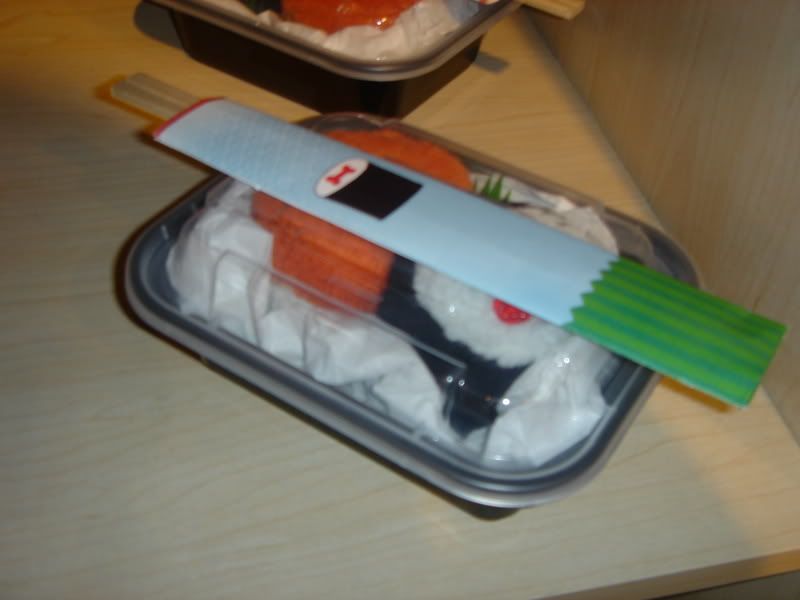 After the yarn store we met Sandra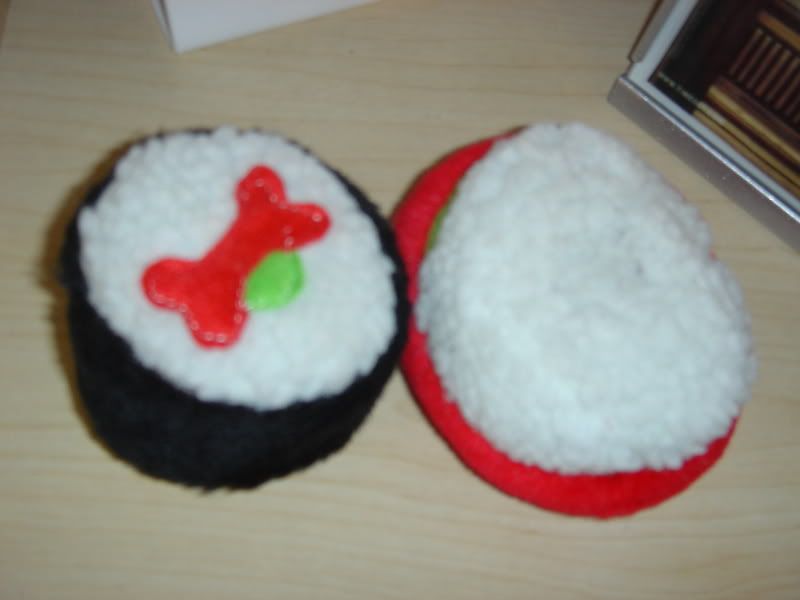 at
Luxe Pet Boutique
. This place was really fancy. My favorite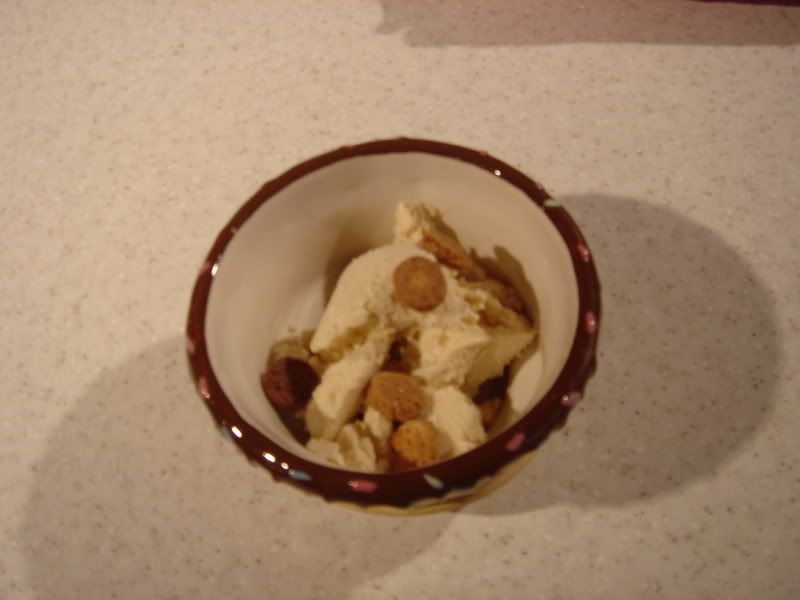 thing was the s
ushi squeaky toys. I would've bought them, except for the fact that they were $15.95. Considering how fast Riley can chew through things, I was afraid these wouldn't last nearly long enough to get my money's worth. I ended up buying some between-the-bath spray stuff that's supposed to clean them off without having to give them a whole bath. Hopefully that'll work well. This store also sells ice cream sundaes for dogs. I ordered one for Riley, and he got to stand on the bar to eat it. He wasn't too sure about it, and only ate about a lick or two of it. I tasted it, and it wasn't sweet at all. But anyway, at least I got some pictures. =)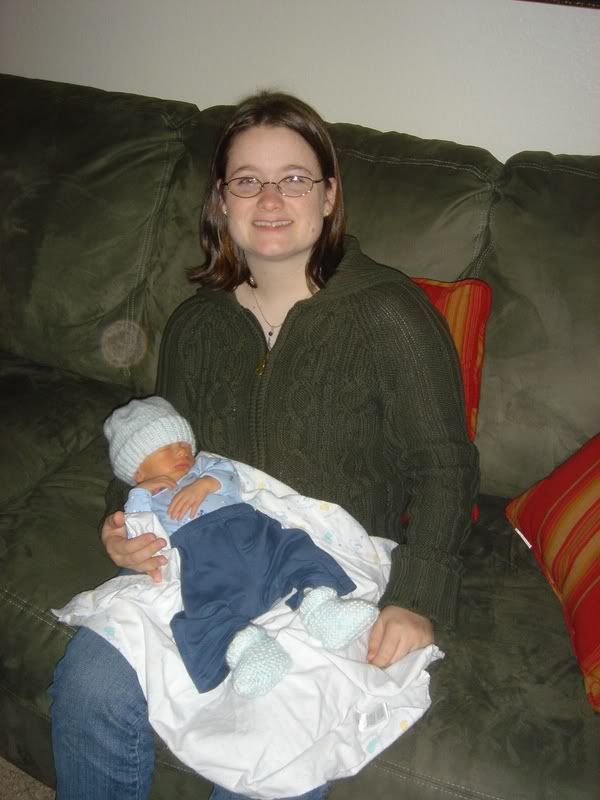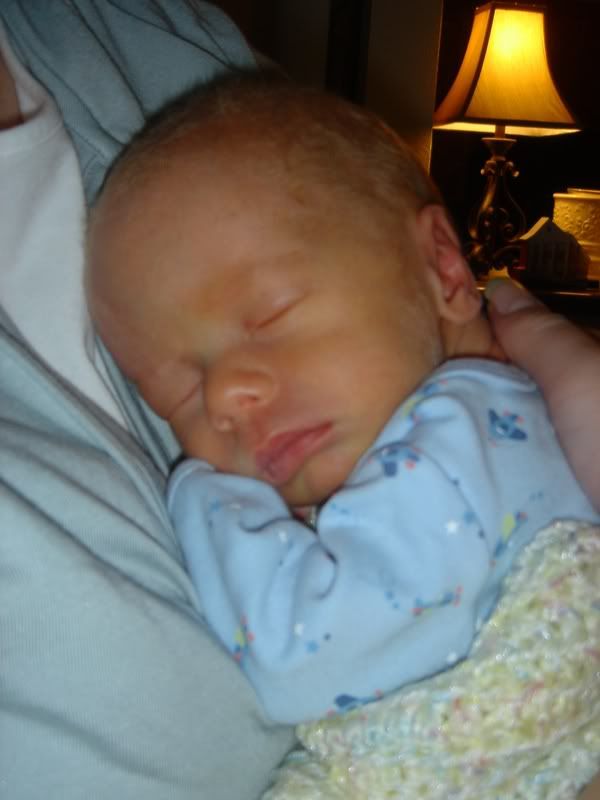 After we finished in Omaha we headed to Little Rock, Arkansas to see my cousins Doug and Dixie and their new baby Ethan. He is so tiny! Ethan and I were 2 ounces apart when we were born, and it's just amazing to me how little he still is at 2 weeks old. Here's Ethan wearing his hat and booties. It looks like they both fit ok!
Look how precious he is!
After that we headed home. It was a long trip, and I was glad to be out of the car. I basically spent the last few days of 2006 laying around, watching football, and knitting.